---
---

Interested in browsing our files and archives? Our extensive store of Dialling Documents and related material is HERE. It is regularly added to. ALSO our earlier stories and News Items are archived HERE where they are stored 'earliest-deleted' at the top, 'most-recently' deleted at the bottom. Enjoy!
06.08.15
---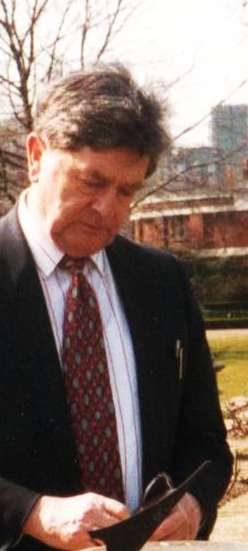 The John Churchill Collection! SunInfo is delighted to be able to present a collection of just some of the photographs of dials that former BSS Trustee John Churchill and his wife took during his lifetime. They represent an eclectic selection of his interests and as well of course, a valuable and lasting record of the condition of the dials up to the time of the millennium.
Click to be taken to the John Churchill page.

***More images by John C hurchill now added***
14.08.15, 14.03.17, 02.04.17

The Sundials at New College Oxford. In an interesting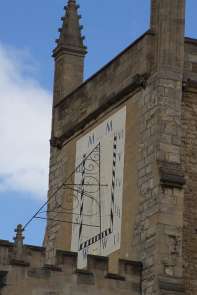 article Harriet James describes the dials that have existed at New College Oxford - the college that was 'new' in 1379 - and gives an interesting insight to her replacement of one that was on the Muniment Tower in 1696.

Read the text of Harriet James' BSS Article in 2000 to know more about the Sundials of New College past and present.
20.10.16
EoT The full daily listing of the Equation of Time for 2017 (and of course for 2016 too!) is available - Here
BSS Member Ian Maddocks has really started something by finding a whole load more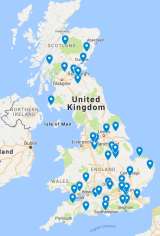 dials that are apparently currently unknown to BSS! In two messages to the International Sundial Mail List he announces his discovery that Twitter® and Instagram® contain many mentions of UK dials that are not recorded in the most recently published BSS Register of Dials - though of course some may be held on file by the Society's Registrar ready to be published next time. Whatever, this is excellent news for all those interested in dialling. Not only that but Ian has combined a list of these on his Google drive. They may be viewed here. There is also a 'map' of their locations here.
Now with Graham Stapleton's help he has added even to this amazing number and with pics too here.
12.09.16, 22.11.16
---

BSS President Christopher Daniel's web site has now been seen many more than 800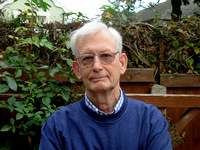 times since it was set up only a little while ago. The site contains images of all of Christopher's dials and images of other related matters taken during his long and varied career.
To see this wonderful collection of several hundred images just follow this link - or of course you can always simply Google "Christopher Daniel Collection". You can even see his pictures as a slideshow!
04.07.15, 17.08.16, 21.12.16
Geoffrey Lane has published an interesting article in both the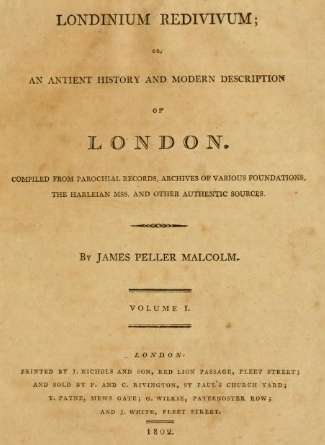 Pewterers' Annual Review 2014–2015 and in the June 2015 edition of the BSS Bulletin. Entitled Re-imagining the Pewterers' Glass Sundial, It describes a recent refurbishment of the Pewterers' Company Hall in Oat Lane, London EC2, that well shows the stained glass sundial the Company commissioned a decade or so ago from the Sussex firm of Opus Stained Glass. 20.10.16
Newton's Sundial Courtesy of Ian Maddocks and the Objectivity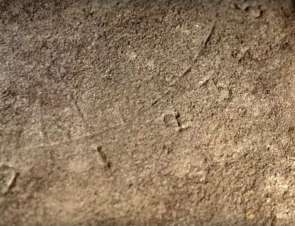 YouTube channel we are able to see a short video clip which, after half way, shows one of the stone dials scratched by Isaac Newton into the walls of his home. Click on the image for a larger picture, Here to see the video and Here to see the record document of items like this from Newton's home.
27.04.16

Richard Mallett It is with very great regret that SunInfo has to

announce that Richard Mallett, former BSS Trustee, Council Member and experienced Webmaster for the Society, died on Nov 7th 2016. His funeral was held at St Mary's Church, Eaton Bray, on Monday Dec 12, 2016. Our sincere condolences go to his cousin, family and friends.
Read our obituary for Richard here.
11.12.16, 12.12.16, 20.12.16

The Mass Dials of Gloucestershire. Tony Wood, in a reprint from Gloucestershire History No. 21 (2007) pages 16-22, describes the many mass dials of Gloucestershire. Mass dials, or scratch dials, are mediaeval sundials found on churches. Chronologically they appear after Saxon dials (c650 — c1050) and before the present day's 'scientific' dials,
which have a sloping gnomon, which appeared in the 16th century but which only came to some rural areas in the mid 17th century.
Read Tony's article here
01.05.17
The increasing importance of European Mass Dials
The growing interest in mass dials in continental Europe is evidenced by a flow of reports and photographs. BSS of course has quite enough to do without compiling registers of overseas dials but the reports are filed and available for comparison with dial types and locations recorded in Europe.
Here Tony Wood reflects on the similarities and origins of mass dials in the British Isles and Europe.
Astrolabes, Cross Staffs and Dials. Way back in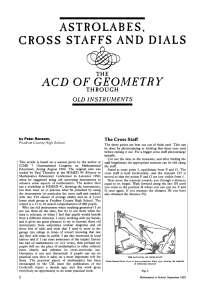 1992, Peter Ransom, later to be elected President of the Mathematical Association, published a fascinating article extolling the use of old scientific instruments when teaching geometry in schools. His article makes wonderful reading and gives the background to (and the use of) the Cross Staff, a Horizontal Sundial and even a quadrant. Click here for a link to this article. NB Free registration to MyJStor allows free on line reading of this article. A small charge is required to download and keep the whole article.

18.11.15
Mystery of a Missing Dial. Way back in September 1992 super-sleuth John Ingram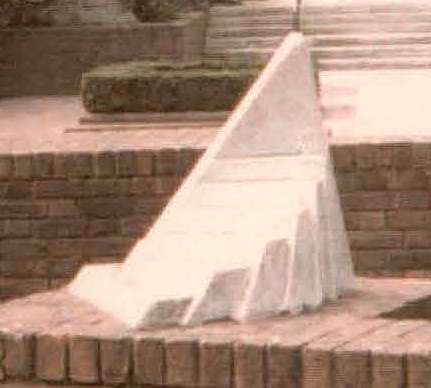 spotted this unusual and it is believed, unique, dial where steps on a triangular block were used to tell the time. When he returned in 2004 to York Rd on the South Bank in London to record it for the BSS Register, it was missing! Enquiries of the Council were all to no avail. Was it stolen or was it lost in the then recent Jubilee Line Tube works? Click on the image for a wider view. The telegraph pole in the middle right of the larger image is said to mark the place where the Festival of Britain Skylon stood in 1951. Anybody able to tell us more about it, its designer and who made it? Replies to the Webmaster please. Photo courtesy of J Ingram.
01.12.15
SunInfo's Archive Page. This, our main page, is getting larger and larger as time goes by and of course the page gets slower to load. However, many of the stories, comments and information in it are still of interest even though they may not be recent. Accordingly we have archived a few of the older entries so that little or nothing is lost. Our Archive Page is now LIVE!! Have a browse of it for yourself.
04.05.15
SunInfo opens a New Page! - listing the HUGE bibliography of BSS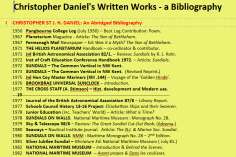 President Christopher St JH Daniel MBE. Listed here are his published articles, the full list of his many contributions to Clocks Magazine and even a summary of the sales of his extraordinarily popular Shire Publications book 'Sundials'. We are delighted to be able to provide as an academic resource the incredible output of the UK's foremost Diallist.
Have a look at Illustrating Shadows. The website of Simon Wheaton-Smith is an excellent dialling resource with lots of downloads, presentations, dial designs etc. Most free and all well worth a look. You can access it here.
The Sundial Removed? Here Harriet James tells the story of the 'Simmons Bequest' that threw up the idea that the huge dial in All Souls College Oxford might be returned to its earlier place in the College. The early history of the dial is here, Christopher Wren and William Oughtred both make an appearance and all is followed by the final decision by the College. Read the BSS Bulletin article dated 2006 for yourself here [C-466/12].
14.07.16
Finding the sun in cloud.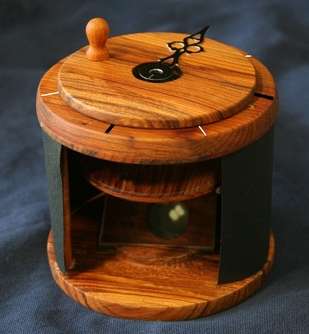 An interesting device was made in 2011 in the University of Rennes (France) by which the Vikings' ability to locate position of the sun on cloudy days may be replicated.
Click the image for an interesting article on this device which (as we now know) uses light polarisation with what the Vikings called a 'sunstone' crystal.. There are other interesting links there too on the same topic.
31.03.15
The BSS Reference Library satisfies an important original Constitutional 'Object' of the Society and is located in Nottingham, roughly at a median distance for a majority of BSS Members. Its 400+ book collection is maintained at the Bromley House Library in Angel Row, Nottingham. The books are catalogued by author and in 18 sub-categories such as modern sundial theory, historic and classic works, scientific instruments, dial construction, exhibition and auction catalogues, scratch dials, restoration, stone circles, astronomy, horology, dial registers and, of course, miscellaneous. The library was awarded a grant from the Heritage Lottery Fund in May 2011 to fund the creation of an electronic catalogue which will encompass all of the library's contents.
A short description of the Library is here and its website can be viewed here. There was some concern about the long term future of the BSS Library after a recent trustee vote on its future was apparently not unanimous.
As a result of continuing inaction by the BSS Council- for well over a year - those who have so kindly placed books on expected-permanent loan with the Library and even some of those estates of deceased members who have done the same or even made absolute gifts, are now becoming concerned as to whether they should request return of their property. Come on BSS sort this out and fast. 01.11.13, 05.06.14
See our Special Library Issue page for more details of the concerns and the ongoing discussion and outcome (so far!).
Sundials to see. A new venture for SunInfo. Here is a changing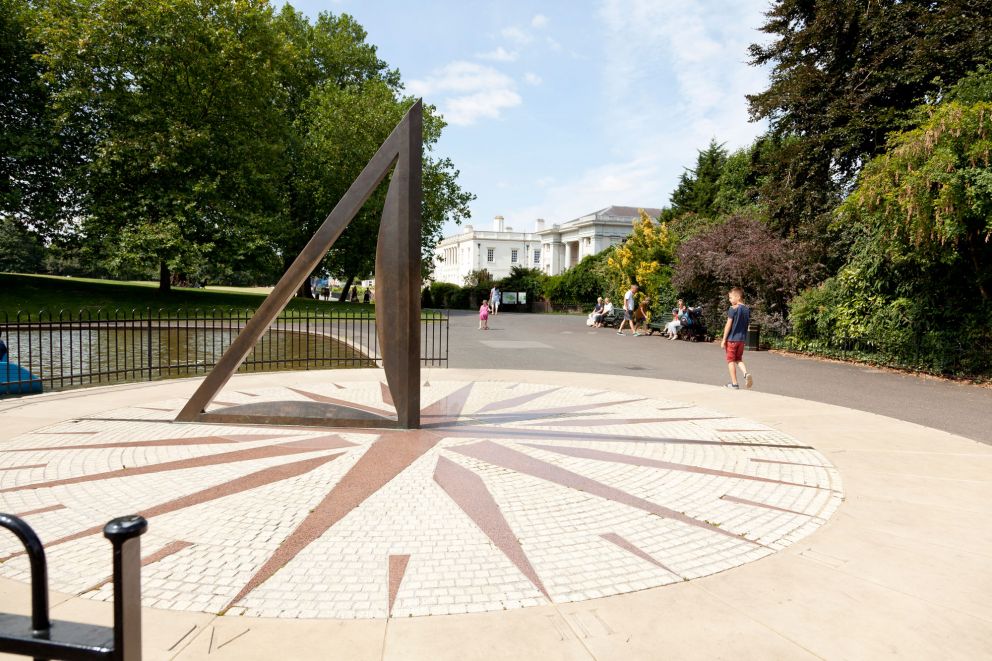 section of dials that are worth visiting.

This time it is the Millennium Dial in Greenwich Park in London. It was designed by BSS President Chris Daniel.

Click on the picture for a larger image
Want a little card to carry with you to help you check a sundial's displayed time against your watch at ANY Longitude or Latitude in the British Isles? Hurry if you want one of the few remaining printed versions...

Click the picture for more details!
Why not get The Recorder's Reference? It provides anyone interested in dialling with a way to estimate by how much a non-direct-south vertical dial declines and also finds the design latitude for any horizontal dial.

Click the picture for more details!
Hans Holbein the Younger's 1533 painting of The Ambassadors is available to view at the National Gallery in London. However it is also available on Google's Art Project and at astonishing resolution too - probably better than even if you were looking at the original! It shows all sorts of early dialling instruments as well as the famous anamorphosis. Can you identify the instruments? Check it out here.
Papers discussing the instruments can be read for free on line

►here (1962) or ►here (1999)

04.05.13
Rush to save an ancient Hawaiian 'sundial'! Archaeologists are trying

to save an ancient Hawaiian relic on Kahoolawe: a sundial on ground that's threatening to erode. It has significant celestial alignments with the rising and setting of the sun." See more here
Check out Three New Additions made to SunInfo's Historical Document Archive. They are the complete Bibliography of BSS President Christopher Daniel's written works, including sales figures for his Shire Publications Book 'Sundials', details of all seventeen of his Restoration Projects undertaken up to 2010 and a list of all his Dialling Commissions
11.11.14

Yvon Massé's program Calcad has been updated. Calcad is an

easy way to draw sundials without knowing declination, inclination or even the geographical coordinates!... The Freeware program runs on Windows, GNU/Linux and Mac OS X. Download it here. The instruction manual can be perused here
Image used with permission. 07.10.14

Lost Dials of the UK. A new feature has been instituted here on SunInfo to present some examples of interesting but now lost UK sundials, starting with the one at the Mansion at Bletchley Park in Buckinghamshire. Check them out ►here. More to come!!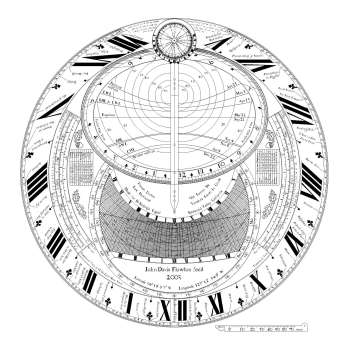 Design of a TRIPLE Horizontal dial for California by John Davis, more information and details of how it was etched ►Here
The Holes and History of the Beccles Church Dial - an anniversary!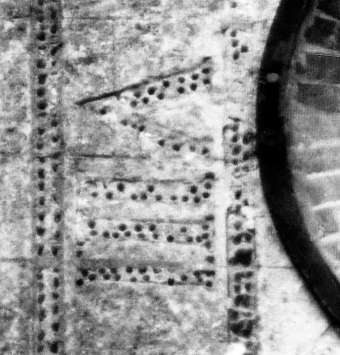 It was ten years ago in 2015 that the mystery of the holes that are pierced in the remains of the vertical dial on Beccles Church in Suffolk was unravelled. The BSS Registrar at that time was Patrick Powers and in an earlier article in the BSS Bulletin he had posed the question. Quick as a flash, two eminent BSS diallists explained it all. A second article in the BSS Bulletin was clearly necessary! Read that article here to find out the answer and to have a chuckle at Roger Bowling's succinct summing up!
26.08.15
Smiling Sundials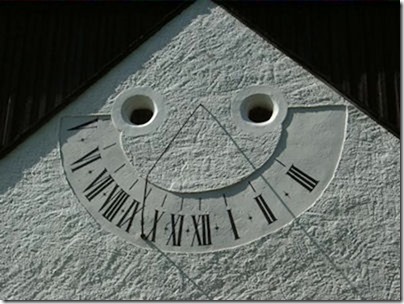 . Here are two dials that seem to be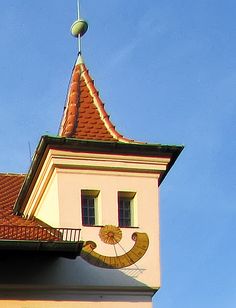 smiling! They are both in Germany. The first is in Dörnthal, Sachsen and the second in Nuremberg.

How many more do you know?
The sundial trail at the Horniman Museum in London. The Horniman Museum is in London Road, Forest Hill, London, SE23; it has an extensive ethnographical collection, a fine collection of musical instruments, and arguably the best collection of 12 sundials of different types on one site anywhere in England. See what's on show ►here
17.08.16
A NEW Sundial Data Resource has been

developed by Kevin Karney. Available ►here the page provides a wide variety of data for those interested in sundials and solar parameters. The latest addition is to provide a high precision calculator for the Equation of Time and the sun's position. However the page also contains links to dial designs of his own and to animations of dial shadows. Well worth a look!
13.06.14
Did you know? An astonishing number of pictures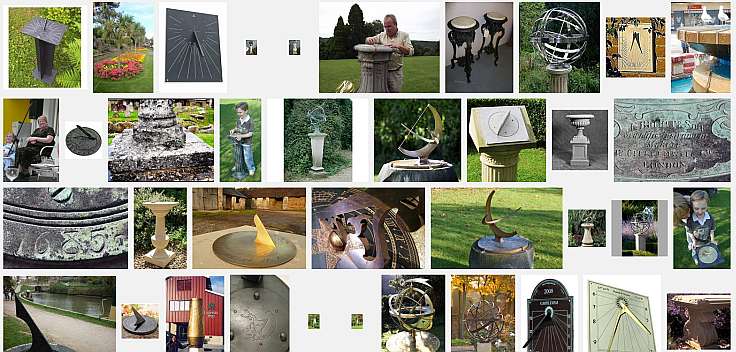 of sundials and their pedestals can be found by searching Google®. Try looking here for one amazing collection. Here you can see both sides of a rare Melvin dial, a few other very old dials, some heliochronometers, modern dials and of course some non-working 'garden centre' dials as well. Well worth a look.
09.10.13
Want to know something about Sundials in the

Southern hemisphere? Then there's no better introduction than the web site of the company Sundials Australia, owned and run by physicists and BSS Members, Margaret Folkard and John Ward.
19.12.13
Sundials of New Zealand. Rosaleen Robertson runs the Sundial Association of New Zealand and also operates a Sundials Blog, (sundials-rosaleen.blogspot.com) which shows some of the sundials and sundial Trails in New Zealand. Worth a look. A list of web addresses relating to the NZ Sundial Association is ►Here.
04.02.14
Want to know more about sundials? Then there is no better place to learn about all aspects of the topic than from Wikipedia! Click here to see this important article.
Then and Now... A NEW page has been started here on SunInfo to show some of our sundials as they were long ago and as they are now. The first entry is the unusual dial at Warwick Castle - a dial which on the face of it looks unfinished to our eyes because it has no numerals. Yet a 1912 drawing of it shows that it possibly never had! The second in this series concerns the famous Countess's Pillar, the third concerns a moved dial in Rye and

the fourth the Pilkington & Gibbs dial at Thornton Manor. Have a look here to see for yourself and keep coming back to see what other dials have been added as we explore more of these interesting sundials of the UK. ►Then and Now
07.11.13, 13.11.13, 24.12.13
The James River Studio website includes a section on

sundials and more particularly includes some excellent sundial design software which is easy to use and understand.
It can be downloaded to your computer or run from the website, it covers the usual horizontal/vertical options but also includes analemmatic, bifilar and cylindrical all with easy to understand notes and even (if you want them) the formulae too. Have a look ►here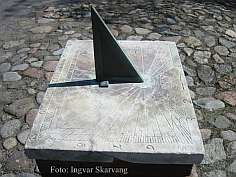 The Sundials of Norway. There are not many known sundials in Norway but those that do exist are well worth looking at. Click here: ►Norway's Dials
Sun Spot Pointers. ►Sun Spot Pointers is a sundial related Blog operated by Perry Millward. Glance through this for interesting new information about Sundials of the World. 24.02.14
The Sundials of Country Life Magazine. Why not take a tour from your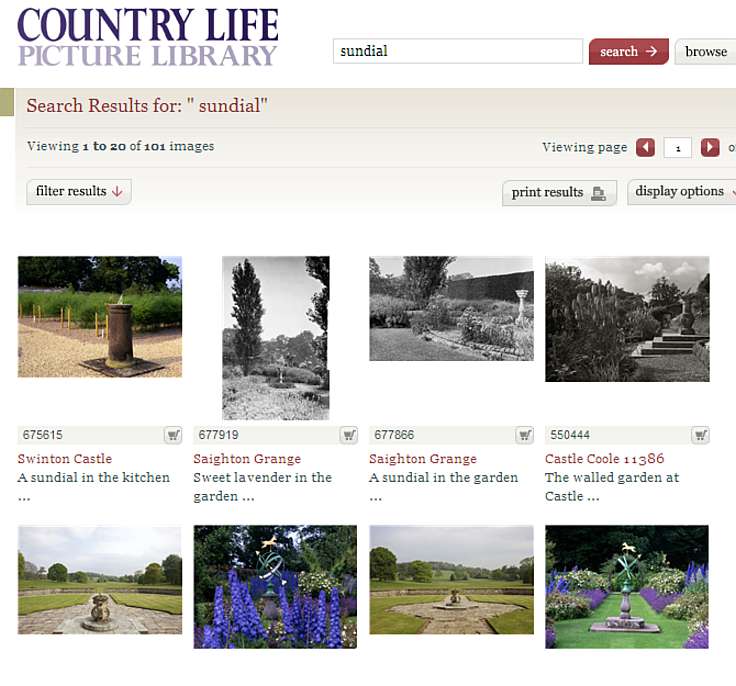 armchair of all six pages (well, five and a bit!) of the sundial photographs that are in the Picture Library of Country Life? Some may not even be in the BSS Register! The Elihu Yale dial of Glemham Hall is there in 1910 though! Have a look here.
An On-line Sundial Register. An interesting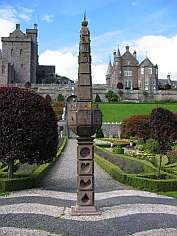 Sundial Website is that operated by Dennis Cowan of Fife. As well as giving an excellent introduction to the sundials of Scotland, the site includes a 92 page Sundial Register of dials known to him, (not just those in Scotland), five sundial trails, several safaris and seven articles about dials and dialling. A really excellent site. Image used with permission
Sundial Societies,
Groups and Websites of the World.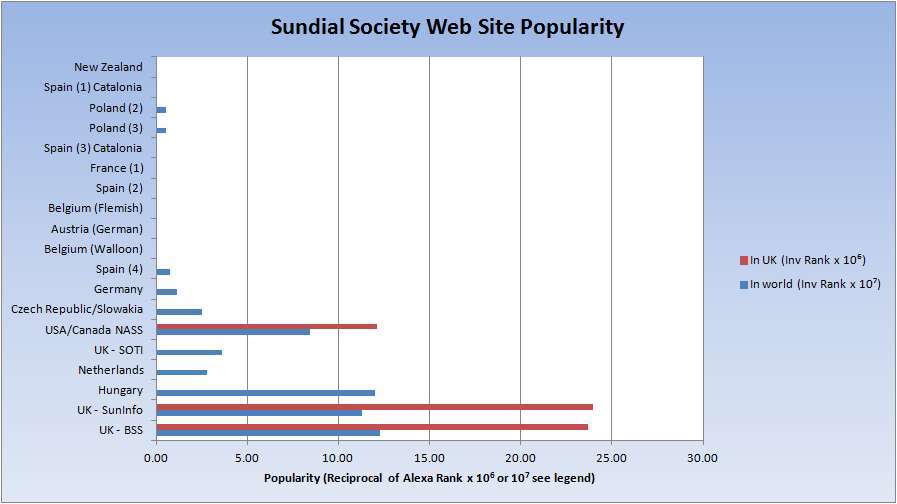 Click ►here for a list of many Sundial related sites, their web addresses, when they were founded and their popularity.
24.02.14
Did you know?
Sundials made out of coffee cups? At one time the Eden Project in Cornwall processed waste plastic coffee cups to make and sell horizontal and vertical sundials! Sadly these are no longer available.

A Sundial in the British Passport? Since 2010, the current UK passport has used a number of background images on its pages. These are there to prevent counterfeiting of course but in an imaginative move they contain images of a wide variety of scenes. The Formal Park scene on page 20/21 is taken from the Italian Garden at Blenheim Palace and includes a close up of the sundial there (SRN 2183 in the National Register)! ►More

Sundials out of beer glasses? The Daily Mail reported recently on BSS Trustee Jackie Jones and her partner's design for a sundial made from a beer glass.
Another Beer Glass Sundial - though made in Switzerland - is available for purchase ►here.

Make your own sundial? You can easily make a sundial that is far more accurate than many available from garden centres using materials you can probably find in the home. It has the potential to be accurate to the minute. You can use our sundial anywhere in Europe or the US, and you can even set it to tell summer time.
Make your own paper sundial. Fabio Savian's collection of 13 amazing designs for paper sundials are now available to all. He has designed several but others like Valentin Hristove and the North American Sundial Society have also contributed designs to this excellent Sundial Atlas project. Just have a look ►here ! There's even a design for a solar compass.

Or you can go back to this 2004 BBC page for Norfolk Children. It too tells how to make a paper sundial. It will work for most of England though you will need to correct the reading a little if you want to measure clock time.
Francis Barker's Instructions for Setting a Dial. Francis Barker of Clerkenwell was an important dial maker at the start of the 20th Century. In 1914 he contributed a chapter about setting up a dial to Geoffrey Henslow's Book: 'Ye Sundial Booke', 1914. This chapter makes interesting reading.
See it ►here
Edward R Martin's Mass Dial Database was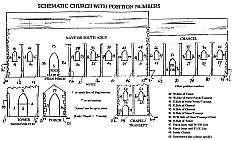 compiled by him over many years using an early computer and specialist software written by his son. In fact all the data was at one time thought to be lost following a computer failure not long before Edward died. In 2002 the factual detail of the database - though sadly not his novel customised dial diagrams - were eventually recovered for him in 2002 by Patrick Powers but, after his death, amazingly were again mislaid until now. This database of some 1000 mass dials includes some details that are not now recorded even in the BSS Mass Dial Register. A guide to Edward's novel codes for the locations of the dials on the church is included.
The recovered file (in PDF format) may be viewed here
NB An Excel version (3.3MB) may be obtained upon application to the webmaster.
A Day out with Edward Martin and Mass Dials. A rare record of a day which CLIVE FEWINS of the Independent spent with the late Edward Martin. It was on Saturday 20 July 1996, when they looked at the marvellous mass dials on St Peter's Church in Hanwell near Banbury. Click HERE to read it.
14.08.15
Spot dials from your Armchair! Courtesy of Google Street View® have a look at some dials that can be seen on it. Keep coming to look at what's new! Just click on this link. Over twenty now recorded. One of the dials to be added is BSS Trustee David Brown's Olympic sundial. St Botolph's Church double dial in Cambridge is another.
When next in Northern Ireland why not visit the sundials of Carnfunnock Country Park's Time Garden on the coast road near Larne, Co Antrim, NI. See what's there here.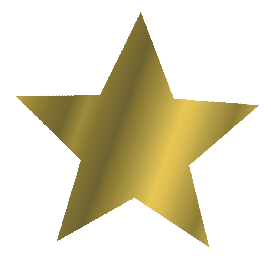 10 Reasons to revisit a Registered Dial. Many BSS Members send in reports of dials to the Registrar for inclusion in the National Register. Although at first glance it might not seem to be necessary to revisit an already recorded dial, this is not the case since repeated visits over time provide a record of a dial's changing condition and also can provide more information about the dial than might have been noticed earlier. In October 2007, BSS Member John Ingram sent in his amusing and rather 'tongue in cheek' list of ten reasons for revisiting a dial. Read them here.
Tried LightTrac yet? - a useful App for iPhone, iPad, iPod Touch and Android. LightTrac calculates and plots the angle of the Sun and Moon on top of a map, for any location. Pick any day and time and visualize the position and elevation of Sun and Moon for any location and much more. Useful for judging sites for dials. See it ►here Interested in some other dial related Apps?
For the iPhone? Try: LunaSolCal or Pocket Sundial
For Android devices? Try Sol Et Umbra (SEU). It can be downloaded through the Google Play Store app.
In yet another strange decision the BSS Council announced that it was (astonishingly) consulting members over the possible abandonment of its Grants Policy. It was indeed later abandoned. Some say this was an action made before finding out why the policy was as it is. More on this here.
The Official Opening of the Brighton Emmaus Community analemmatic

sundial was conducted by Dr. Robert Smith (University of Sussex) on Saturday, June 29th 2013 at the Emmaus Open Day by uncovering the midday-stone at 1 p.m. Sir Patrick Moore recorded the following instruction last September to be played at the opening ceremony. "Congratulations, Here we go! Uncover the Midday Stone." See more ►here
09.05.14
'Induce Animum Sapientem'. There is an interesting sundial web site which is operated by dial makers Peter and Yvonne Daykin. It is devoted to the sundials of Derbyshire and is well worth a look. Their Home Page is here. More than twenty five dials are shown, some modern and some old. The famous Eyam dial is there too! Its motto is the one opening this paragraph. It means (roughly!) "Cultivate an Enquiring Mind", something that could be the motto of this webpage.
04.05.13
The Sundial at All Saints' Church in Isleworth

has now been restored. Installation took place during Saturday 25th May 2013 and the sun actually shone for the occasion! A picture* of it complete, but just before installation is ►here. As well as the ordinary problems associated with any dial restoration this one had a few more! Some initial information can be seen ►here. and

for BSS Members an article about the restoration is in the June 2014 edition of the BSS Bulletin. Alternatively, a copy of the same article may be read by everyone ►here.
*Perspective slightly adjusted in view of the difficulty of photographing such a large object indoors!
10.01.13, 06.02.13, 09.05.13, 29.05.13, 17.06.14
You'd think sundials are more or less permanent but in the case of the large horizontal dial on the sea front at Portrush NI, you'd be wrong! The dial is logged on our Armchair Streetview® page but it has been been temporarily removed (and stored in a car park) whilst sea front works are undertaken. More here: http://www.geograph.ie/photo/3115876
Let's hope it comes back soon. Some photos of its history and manufacture are Here
22.05.13, 17.10.13
---
Want to learn a bit about sundials? Here are a few slides that have been taken from a presentation given recently to a UK Probus Group. (2MB PDF download)
Click on the title: "But it's Wrong!"
---
THE FAVERSHAM DIAL
| | |
| --- | --- |
| | |
BSS President Christopher Daniel's latest sundial commission, a Noon mark on Faversham's Guildhall in the Market Place, was formally inaugurated by the Mayor at a ceremony at 12:45 BST on Wednesday 3rd April 2013. It was followed by a viewing of an exhibition at the Upper Gallery of Gallery Studios, 1 Abbey Street, Faversham of Christopher's extensive sundial works entitled
'Marking Time'. After the opening Christopher remarked to the local press that it was quite an honour for the town council to give him permission to paint a sundial on the Guildhall as, after all, it is a listed building. He wanted it to be something special to mark the Queen's Diamond Jubilee. The dial was painted by Simon Scamp, a local sign-writer and it was funded by local brewers Shepherd Neame as well as by a number of anonymous donors. See it installed here and (Courtesy of This is Kent) in 'close up' here. Some background to the construction of this dial may be found here. See Christopher Daniel's own article about the dial here.
NOW
See some images of the actual dial in situ at our SunInfo Photogallery
Here
'Backwards sundial' yields a compass that is said to be able to locate North to better than 100th of a

degree. New Scientist (05.08.15 edition) reports that for an outlay of around £70 a digital camera can be fitted with a slit lens to measure the angle of the sun in the sky. By combining this with a GPS sensor that provides the location and time, the compass can calculate the relative positions of the sun and Earth, and tell you which way is north. More here at Optics Letters.
06.08.15
David Payne's suggestion for a Noon Mark gets approval!! Regular visitors to this site will know of David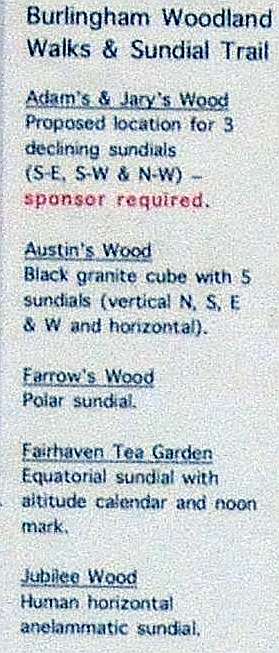 Payne's extraordinary project to place sundials of various types along the Burlingham Woodland Walks in Norfolk. The walks are about 7 miles east of Norwich and they can be accessed at a number of start points, including that from North Burlingham.
Click the thumbnail for the impressive list of those sundials currently in place or under construction. The next one will make use of an existing 15 ft high beacon which was erected in 2012 to mark the Queen's Jubilee on playing fields nearby. This will be a Noon mark, with an analemma on the ground that marks the months, solstices and equinoxes.
We await further details with interest. SunInfo will provide progress reports as we have them. Contact the webmaster if you wish to sponsor any of the dials.
07.01.16, 15.01.16
Interesting Solstice Event in Bari, Italy Dan Uza recently alerted the sundial Internet mail list to a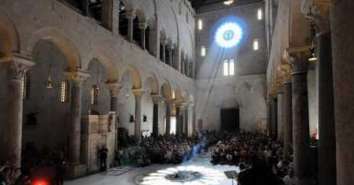 fascinating event that takes place at 5pm on the day of the summer solstice. Every summer solstice at 5 o'clock in the afternoon the rays of the sun pass through the rose window of Bari cathedral and they align with a marble pattern inlaid on the ground in the middle of the nave. A time lapse video of this event is available at:
https://www.youtube.com/watch?v=6aTMnyWE09g
20.06.15
---

Unusual Dial in Grantham We have recently been made aware of this interesting dial which

is in the one-time 'Clockmakers District' of Grantham at the junction of Welby Street and Westgate. It was delineated by Charles Westwood in 1790 as a west declining dial that would also show the equinoxes and solstices. It has only relatively recently been recorded in the National Sundial Register where its reference is SRN 6705. Unusually for such an old dial it still appears to retain its original nodus.
Read more of an analysis of this dial, its features and its 'oddities' by going to this link here. If you can contribute to this analysis or even resolve some of the so called oddities do contact the webmaster.
19.06.17
---
---
---
---
---

In 1925 The Perkins Observatory was one year old. As a gift to Ohio Wesleyan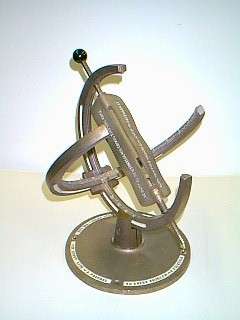 University, the graduating class of 1925 raised money to present a sundial to the observatory. The sundial itself was made of bronze and sat atop a stone pedestal carved to represent the Mayan or Aztec sun god.

Sadly, that sundial was stolen sometime around 1944. But in 1998, it was decided that it was time to do something about it.

Read about Perkins' Schmoyer sundial and the problem that it too had with theft.
10.05.17
---
---
---
---
---
---
---

The March 2017 Edition of the BSS Bulletin is published.


Information about recent Bulletins of BSS is no longer maintained on the BSS web site, but SunInfo provides it here. The March 2017 edition of the Bulletin included the following articles. Copies are available to Members of the Society.

The Restoration of a Horizontal Dial by Henry Sutton - John Davis
Comment on a Delhi Sundial – Frank King
Two New Dials of Saint Petersburg - Valery Dmitriev (cover image)
In the Footsteps of Thomas Ross. Part 18 - The Kelbum Castle Obelisks - Dennis Cowan
Sundial Artist, Dorothy Hartley - Mike Cowham
The Sundials and Dial makers of London's Moorfields - A Perambulation - Graham Stapleton
Investigation of a John Bird Sundial - Ian Butson
The Exmoor Sundial at Lynton, Devon – John Davis
History on a Sundial - Jackie Jones
Three Sundials of Barcelona - Anthony Capon
Dial Dealings 2016 - Mike Cowham
How Wrong Can You Be? - Graham Stapleton
Review: 'Isaak Symmes and the Ridlington Dial' – John Davis
Trustees' Annual Report 2016-17
BSS Accounts for the Year Ended 31st December 2016
01.03.17
---
---
---

Charity Commission confirms Donors' Rights. In February and as a part of a public

response, the Charity Commission of England and Wales issued a concise summary of the duties of charities in respect of their activities and, more importantly their accountability to donors, beneficiaries and indeed the public.
The short summary says:


It is important that the financial activities of charities are properly recorded and their financial governance is transparent. Charities are accountable to their donors, beneficiaries and the public.
Donors to charity are entitled to have confidence that their money is going to legitimate causes and reaches the places that it is intended to. This is key to ensuring public trust and confidence in charities.

SunInfo much welcomes this important statement and all the policies that now lie behind it behind it, not least those in respect of the operation of the BSS Library which - after suggestions that it should even be closed - has only recently been subjected to significant concerns as to its long term viability.
22.02.17
---
---

Just the one! The 'Quilt Trail' Sundial A quilt trail in the USA is a series of painted wood or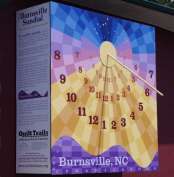 metal, hung or free standing, quilt squares installed at various locations along a route, emphasizing significant architecture and/or aesthetic landscapes. Currently North America has quilt trails in 43 of the United States as well as in three Canadian provinces. Only one of these squares is in the form of a Sundial, this being designed by Bob Hampton and Martin Webster. It lies on the Western North Carolina trail and the quilt block sundial was installed in downtown Burnsville in 2010. The eight-foot by eight-foot wooden structure, visible from town square, features three sets of numerical scales for telling time. There's a set for daylight saving time, a set for standard time and one for local apparent time. The shape of the 'mountains' reflects the EoT. The stars at the top of the dial are those at the first sunrise over Yancy County at its formation on December 29, 1833. The dial declines 2.5 degs west of south. A plaque beside the block explains how to use the sundial and the trigonometric principles involved. Read more about this dial here. For even more info on the sundial or the region's nine quilt trails, visit www.quilttrailswnc.org,
13.01.17
---

Historic sundial back at Ipswich's Christchurch Park after nearly 100 years. An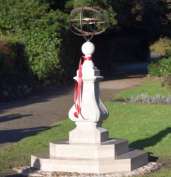 historic sundial has been restored to its former glory – and has now been dedicated to author and historian Dr John Blatchly. The armillary sphere was previously in the Christchurch Park arboretum way back in the early 1920s, but it fell into disrepair and was moved to the back of Christchurch Mansion.

After decades at the back of the mansion, a dedicated fundraising project was launched by the Friends of Christchurch Park in June to bring it back to life. See the story here

08.01.17
---

The Istiwak clock that shows dhuhur and asr prayer times. The Grand Mosque of

Surakarta in Central Java still uses a sundial, locally known as an 'istiwak clock', to determine the exact time for Muslims in the city to perform dhuhur (midday) and asr (afternoon) prayers.
Although Muslims now use modern clocks for prayer time guidance, the istiwak clock remains the main attraction for people to visit the Surakarta Grand Mosque. Read more about this interesting dial from the Jakarta Post.
30.12.16
---
Just look at this!. This year the December Solstice was December 21, at 10:44 UT, the first day of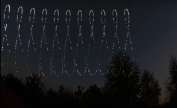 winter in the north and of summer in the south. To celebrate this why not watch this amazing timelapse video tracing the Sun's apparent movement over an entire year as seen from from Hungary. During the year, a fixed video camera captured an image every minute. In total, 116,000 exposures follow the Sun's position across the field of view, starting from the 2015 June 21 solstice through the 2016 June 20 solstice. See it here - or click on the image.

22.12.16
---
---
---
---
The Dial at Sherborne Castle is listed as SRN 1929 in the UK's National Register. It was first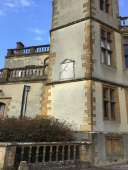 recorded in 1992 and hasn't been recorded frequently since. Also it isn't easy to study. Set high on the tower to the left of the entrance to this delightful castle it is a pedimented vertical declining dial which declines slightly East.

Click on the image here for a close up.
Image taken 13.10.16 at 13:38:46 GMT
Although these images do not show it well, an observer at the tower can just discern traces of its Roman numerals which are now only faintly visible. Oddly, these numerals appear to be recessed rather than proud so suggesting that the dial was originally engraved as well as painted rather than simply painted on a flat ground. (Usually formerly painted dials protect the background from erosion so resulting in raised lettering).
Apart from this, the dial, its mounting and its gnomon are in good condition. A pity that it hasn't yet been restored to its earlier elegance.
10.10.16
---
---
Dial of the Month. Church of St. Vincent Ferrer, Ragusa, Sicily.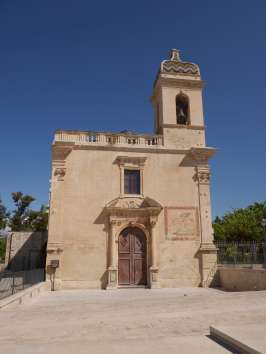 This month we show the sundial that is on the facade of the Church of St. Vincent Ferrer in Ragusa, Sicily. The dial is delineated in Italian hours (shown in black). The red lines show the equinox and mid summer declination lines and the Taurus/Cancer zodiac symbols. The dial lies at 36.93N, 14.75E and appears to decline approximately S105 degs W.

At the bottom are the words 'LINE S. VINC. Ferreri'.

Click the image for two photographs.

25.09.16 Photo

©copyright VL Thomson, 2016.
---
Athens' Tower of the Winds Opens The so called Horologion of Andronikos Kyrrhestes in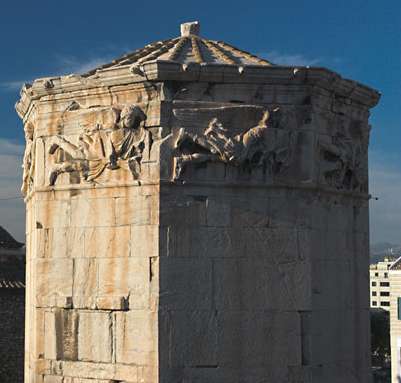 Athens is an octagonal Pentelic marble clocktower and early timepiece situated in the Roman Agora. It still features a combination of sundials, a water clock, and it probably held a weather vane too. Thought by some to have been built by Andronicus of Cyrrhus around 50 BC but possibly by another even as early as the 2nd century BC, the Athens Ephorate of Antiquities began cleaning and conserving the structure in 2014 and this has just been completed! The North American Sundial Society NASS has an excellent article about this fascinating building. Read it Here
30.08.16
---
A Cumbrian Riders' Dial can be found in the lovely churchyard of Hall Waberthwaite in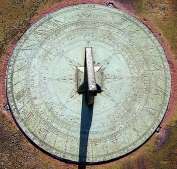 Cumbria on the shore of the Esk Estuary. Installed in 1830 in memory of the Rev J Stanley, it is mounted on a pedestal five or so feet high, placed there for horse riders!
The dial is well made by Watkins & Hill and is nicely and accurately delineated. Set on a moulded square plinth, turned upright, and moulded square top with inset circular brass plate and gnomon. Read about it in a recent Guardian article
17.08.16
---
The Gardom Edge Monolith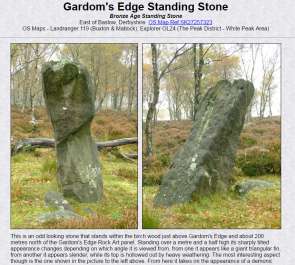 In 2012, Dr Daniel Brown, an astronomer with Nottingham Trent University, surveyed one of the several standing stones within the Peak District National Park where there are many ancient monuments ranging from Neolithic times, through to Roman and the more modern. Gardom's Edge has a very interesting stone which is believed to be Neolithic and specifically erected too. The stone is unusually (for us!) angled to the South and one surface is only illuminated by the sun around the time of the summer solstice. Brown took many measurements and wrote up the results of his work in the BSS Bulletin. No other such 'seasonal' sundials are known in the UK. Anyone know of some in Europe? Read Dr Brown's fascinating BSS article here, and more here. [C-466/12].
12.07.16
---
Decyphering Progresses on the Antikythera Mechanism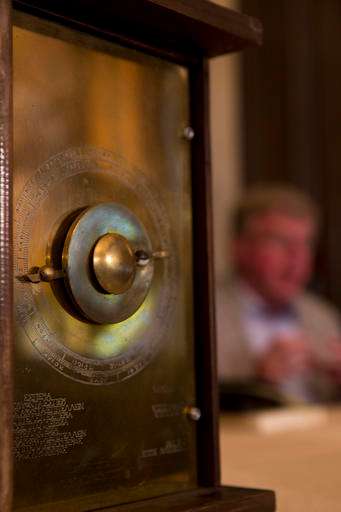 Alexander Jones speaks behind a possible reconstruction of the more than 2,000-year-old Antikythera Mechanism during a press conference in Athens, Thursday, June 9 , 2016. An international team of scientists says a decade's painstaking work on the corroded fragments found in an ancient Greek shipwreck has deciphered roughly 500 words (3500 characters) of text that explained the workings of the complex machine, described as the world's first mechanical computer.
The greatest hope is that archaeologists currently revisiting the shipwreck will uncover pieces overlooked by the sponge divers who found it a century ago — or even another similar mechanism.
More & More again! And then this from the New Scientist 23.09.15 and this from an article in Nature Then this
10.06.16, 03.08.16
---
Ancient mosaic sundial found in Southern Turkey.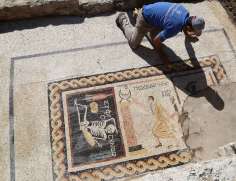 Uncovered in 2012 in Turkey's southern Hatay province, the mosiac shows a skeleton lying down with a jorum in his hand and a wine jug and bread to the side. Recently noticed however and next on the mosaic is a representation of a sundial!
Click on the image for a larger image and click here for the report. The mosaic has been dated to the 3rd century BC.
Archaeologist Demet Kara at the Hatay Archaeology Museum said "...there is a sundial in the mosaic and a young man is shown running towards it with a bare-headed 'slave' behind. The sundial shows a time of between 9 and 10 am solar time. 9am would have been the bath time in Roman times. He would have had to arrive at supper at 10am. There is writing on the scene that indicates that he is late for the meal!
26.05.16
---
Several long standing BSS 'Stalwarts' sadly did not attend the 2016 BSS Conference in Liverpool. Some of them, we learned, because of illness and cost but others put off by the society's current management.
Consequently attendances and the number of speakers were once again seriously affected. In fact fewer than 55 delegates registered this year, that was even fewer than those attending last year's conference.
Those interested to know more about this conference can see more details at:

SunInfo's review of the 2016 BSS Conference.
01.09.15, 12.03.16, 03.04.16, 11.04.16, 12.04.16, 14.04.16, 24.04.16
---
---
Celebrate the Solstice! Built in 3,200BC - YES, some 5,200 years ago - Newgrange is the world's oldest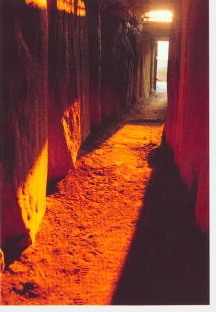 known building. Every year at sunrise on the winter solstice, but for only as much as 17 minutes, the sun shines directly down a long corridor of stone and illuminates the inner chamber at Newgrange. Professor O'Kelly who excavated and restored the megalithic passage tomb, remembered a local tradition which said that 'the sun always shone into the tomb at midsummer'. Discovered in 1699 by chance and first excavated in 1969 by Professor O'Kelly, a slit over the entrance, the 'roofbox', as it came to be known, was designed to admit the summer sun to the tomb without the entrance stone having to be moved. But, he said, it was quite obvious to us that it couldn't happen at midsummer because of the position of the sun' says O'Kelly. 'So if the sun was to shine in at all, the only possibility would be in midwinter.' So we have today's marvel. Watch it one year, if you can, at Newgrange itself or see the link here. And - More about the Solstice itself
21.12.15
---
---
The Summer Solstice in Florence Cathedral. Here's a YouTube® clip of the

sun's disc traversing the meridian line in Florence's Duomo on the day of the summer solstice. The sun is allowed to shine through a hole in the roof of the building onto a meridian line on the floor inside. It was set up in Florence's Cathedral in about 1460 when Paolo Toscanella pierced Brunelleschi's dome and marked a meridian on the floor of the nave. This meridian was only marked out for the period immediately around the summer solstice (by a graduated marble slab) and so could only be used for checking whether the solstice coincided with the correct date in June. See the spot of light on the floor of the 'Chapel of the Cross'

here. Courtesy D-G.U 14.09.15
---
---
Were penalties incurred by BSS at their Nottingham Conference? SunInfo recently learned that the lower than expected numbers of attending delegates at the recent 2015 Nottingham Conference might have actually triggered a penalty clause in the contract with either the conference authorities or with the hotel - or possibly both. If, on further investigation, this proves to be true and it turns out that committed bookings and the numbers of likely attendees had not been kept in synchronism during the process of conference organisation, then it will constitute yet another in the (very) long line of blunders by this BSS Council. Not only that but using charitable assets to subsidise a section of the membership may in itself be contrary to charity law and be something which, under current rules, the society may be required to report to the Charity Commission. We shall report in due course. In the meantime SunInfo has learned that the new committee that is organising the 2016 conference is aiming for an attendance of at least 80. That would indeed be good news for the society and for the membership too. STOP PRESS! BSS's Net Current Assets Fell 5¼% in the 2015 year and attendance at the 2016 conference was apparently less than 55.
15.05.15, 04.06.15, 25.04.16
---

Long Term future of the BSS Library FINALLY assured. BSS members will have noted the recent and welcome change of heart by the Council of BSS Trustees that was announced by BSS Librarian Nick Orders in the December 2014 Newsletter. In this the security of the BSS Library was affirmed at last and the on-going commitment of the trustees to its support and maintenance was finally confirmed.
As a result of this BSS President Christopher Daniel has decided that his loaned collection is not now at risk of unauthorised disposal and accordingly at the 2015 Conference he confirmed his intention to leave his highly valuable works at the BSS Library in Bromley House, Nottingham.

As a part of that address Christopher disclosed that he had asked Frank King, as Chairman (and Chris Williams, as Secretary) to put their signatures to the document to endorse it.
Churlishly in the circumstances, it seems they refused to do so. Members will simply not understand this extraordinary attitude, one which has already led to such dissension within the Society. Nor will they understand why such earlier misguided calls for the dissolution of the library had not been thrown out MUCH earlier by the Council. Blunders in today's management of the BSS seem to many members to be occurring far too frequently and the absence of any apology is not only worrying, it is astonishing.
A few copies of the donation document were circulated - see this copy below.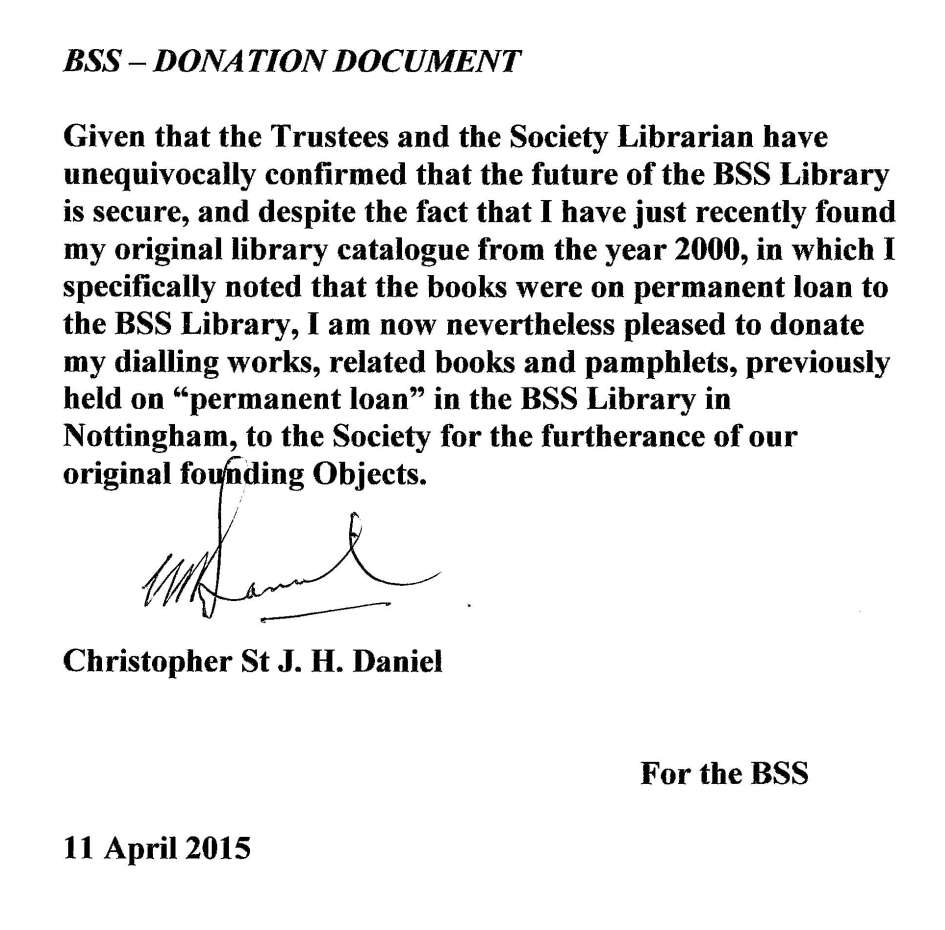 To see more of the 2015 BSS Conference please click here
13.04.13, 09.05.15, 22.06.15
---
---
Yet again, the BSS Council says 'take it or leave it'. Prominent BSS Member and fellow academic, Dr Martin Jenkins, recently wrote to BSS Chairman Frank King suggesting a meeting to help resolve the matter of the ownership of the President's books. The approach was rebuffed and the Chairman's reply was once again only to 'urge Chris to accept the original offer'. This was the unreasonable, non-negotiated 'take it or leave it' offer made a long time ago. There was no mention let alone discussion of Christopher's generous alternative 50 year loan offer which would be of such importance to the membership. BSS Members will surely be appalled at what they must see as the clear contempt being shown by their Council over this important issue. Not only that but can anyone really believe that even now the entire BSS library contents are STILL at risk of an ill-considered majority decision by any board of trustees in the future. This is unacceptable.
04.11.14
---
Now in connection with the matter of Christopher Daniel's Books, SunInfo has received two copies of what can only be described as an astonishing document, one written in support of the Council by a BSS Member. See if you agree that it demonstrates the paucity of logic that such a stance brings with it and the need of some to resort to unnecessary and even quite unfounded criticism in an attempt to lend what might be considered misguided support to the Council's argument. The ordinary BSS Member will surely be aghast at this sort of attack which does the Council no credit over its handling of the matter of Christopher's Books.. Visit our special page on this matter for more details here.
Then look at just how much Christopher has actually written to date here
04.11.14
---
---
Still the comments come in about the issue of Christopher Daniel's books and the BSS library. The Council recently issued members with what some see as an almost completely incorrect summary of the position, because it claims that it is Christopher who will not negotiate and who blocks acceptance of a deal.. To many however, a deeper analysis of it indicates that:

By anybody's standards it is surely the Council of BSS who have bullied Christopher, it is they who have twice refused to meet him at his home on a one to one basis and it is they who tried twice to insist that he travels to Cambridge when he now no longer drives and at 81 finds train journeys a problem.

Then the Council has tried to insist that they, and only they, determine the agreement process. It is they (not Christopher) who refuse to negotiate, it is they who try to insist on no lawyers being involved and it is they who have imposed their own arbitrary deadline for 'agreement' - but, be it noted, only an agreement on their terms – after which they are now trying to suggest that the matter is closed.
The reaction of the Membership has been swift and predictable:

---
Yet another blunder at BSS. Just what is going on at BSS? For WELL over a year now the BSS President has reasonably been requesting the return of his loaned books from the Society Library. The present Council has so far refused. The matter came to a head at the post-discussion period of the 2014 AGM held at Greenwich when BSS President Christopher Daniel found it necessary to address the delegates on the matter. THEN the BSS Council suppressed all comment from the floor!!! A number of senior members of the Society were so appalled at the Council's attitude that they wrote to the entire membership in the June mailing requesting that the Council return the books and asking for the full support of the membership in this. In a strangely argued case in the same mailing the Council asserts that the books were an outright and irrevocable gift to the society despite the fact that there is no document of ownership-transfer and even though the librarian of the time had confirmed way back in Feb/Mar 2014 that it was a loan - this was not of course disclosed to the membership in the mailing! Then the trustees argued that they were not able to return a properly donated gift but now - at least from one opinion seen by SunInfo - it seems that charity law fully provides for gifts to be returned to their original donor! So no matter what argument BSS chooses there appears to be no excuse to return the books!! Not only that but we now hear that the Council is proposing to give back books in return for the title for the Society's logo (currently owned by Christopher). So now we know, they CAN give back the books despite a year of nonsensical equivocation.

And now we hear that the Council has attempted to set a date by which they will consider the issue closed. Anyone think that that is not bullying?

Just what are BSS playing at? Full details of the issues together with the text of Christopher's speech to the meeting, many other supporting documents AND now some letters supporting Christopher and even the LATEST legal communication can all be found ►here.

Come on BSS sort this out - and fast - otherwise the membership and the general public may soon come to realise that the kangaroos really are loose in the top paddock.

BSS members who have not already done so are urgently requested to write to the Chairman at the address in any Bulletin to request that the Council return Christopher's books immediately.

Sent: Saturday, July 12, 2014 10:43 AM
To: Patrick Powers
Subject: Your letter

Patrick,

Thanks for sending me a copy of your letter concerning Chris's books.
I wholeheartedly concur.

There seems to be something fundamentally wrong with the running of the BSS.
We have seen a significant number of Council members leave after acrimonious disputes.
This is no way to run a Society.

►More
---
And Now (1), in another twist and three months after first being formally asked for its evidence to support its stance that Christopher Daniel's books were indeed a gift, the Society has had to be asked again. That was dated 16th July and there is still no reply from BSS more than another month later!!!!! Members must now be wondering if this 'evidence' really does exist. See the latest requesting letter from the solicitor ►here.
And Now (3), One opinion seen by SunInfo suggests that it seems that charity law fully provides for gifts to be returned to their original donor! So, no matter what argument BSS chooses, there appears to be no excuse not to return Christopher's books!!
And Now (4), Keen to ensure that they can continue to use the BSS logo when the new CIO (Info here) comes into effect, the trustees of BSS proposed a swap of books for title to the logo - take it or leave it. So now we know. The trustees are NOT after all prevented from returning Christopher's books! Just why has this issue ever arisen and just what does it say about trustee 'competence'?
---
---
---
---

SunInfo's 2017 "Dial Time" Newsletter is Here!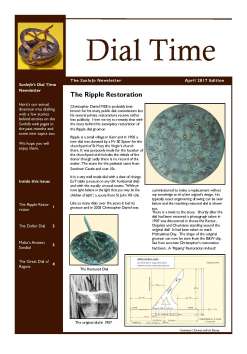 Once again SunInfo is delighted to publish its FREE Spring Newsletter to accompany the 2017 Conference Season.
Here you can find a few stories taken from the SunInfo web pages in the past months, some new topics and some updates on older stories too.
In PDF format, this four page Newsletter contains news and items of interest to any diallist. For a little more about the Ripple Restoration that is mentioned on page 1, click here

The ULTIMATE Sundial Conference of 2017! This year's NASS Sundial Conference has to be the one to visit.
BOOK NOW!! BOOK NOW!! BOOK NOW!!
The meeting will take place in the Clayton Plaza Hotel, 7750 Carondelet Ave, Clayton, Missouri 63105 during August 19-22 2017. Why will it be the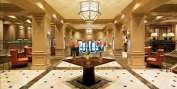 ultimate one to attend? Well, during the conference there will be a total eclipse of the sun! Please make reservations now as hotels are already filling for that date. NASS has reserved space at Jefferson Barracks that will allow an unobstructed view of the eclipse away from the expected crowds.
Details are here. Booking Form is here
30.05.16 , 17.11.16
Scottish Sundial Secrets were revealed at the 2016 BSS Liverpool Conference! Alastair Hunter of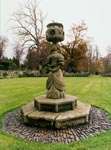 Macmillan Hunter Sundials spoke about the history behind the carved stone sundial at Lennoxlove House. It is in form of caryatid, on an octagonal stepped plinth and supporting multi-faceted block with 17 dials and cups.
The dial is thought to have been made by the stonecarver James Gifford of West Linton who was active in the later 17th century.
Courtesy of Alastair's website, the details of his presentation to the 2016 BSS Conference can be read here.
There is more about Gifford's sundials in BSS Bulletin Volume 20(iv) December 2008 by sundial expert Dennis Cowan. His Bulletin article can be read on-line at his own web site here
23.07.16
---
SunInfo's 2016 "Dial Time" Newsletter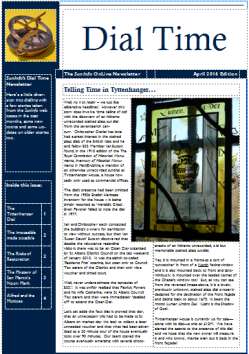 Once again SunInfo was delighted to publish its FREE Spring Newsletter to accompany the 2016 Conference Season. Here you can find a few stories taken from the SunInfo web pages in the past months, some new topics and some updates on older stories too.
In PDF format, this four page Newsletter contains news and items of interest to any diallist.
Download it free HERE. Read it in 'Ussuu' HERE
28.03.16, 12.01.17
---
SunInfo's 2015 "Dial Time" Newsletter
SunInfo's first FREE Spring Newsletter was published to accompany the 2015 Conference Season. In PDF format the four page Newsletter contained news and details of interest to any diallist.
View or Download it HERE.
06.04.15
---
BSS's Net Current Assets Fall 5¼% in a year. The Charity Commission has received BSS's accounts for 2015.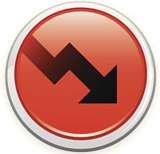 For those wishing to see how the Society has fared in the past twelve months, they may be examined Here.

A drop of 5¼% in Net Current Assets has been reported in the last year
It is thought largely to be because of conference losses. Earlier Accounts can be conveniently checked and compared in our Document Archive below, see the section 'Policy, Guidance, Rules, Information Sheets & General Documents'.
Members attending the 2016 Society AGM got few answers to this further BSS blunder.
03.04.16, 05.04.16, 19.04.16
---
STOLEN! Do you suspect that a dial known to you might have been stolen? Sadly several dials have been over the years. A few recent thefts are mentioned in the boxes below. The BSS has a list of stolen dials (sadly not updated since 2010) which is accessible here. There are some 44 dials listed. If when you can get to see them and you recognise any, do let the BSS Registrar know.
2014 STOLEN!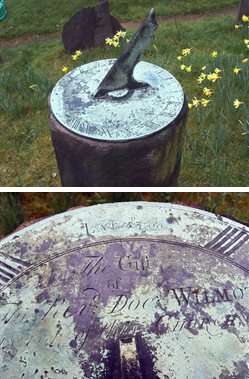 Thieves stole a sundial from a plinth in a Morley churchyard, where it had stood for 250 years.
The dial had been made by clockmaker and scientist John Whitehurst and had been in the grounds of St Matthew's Church, in Church Lane, Morley.
The instrument, which was made from bronze, was reported stolen on Sunday, February 23 2014 and had last been seen at the start of January. Please inform the webmaster if you have seen this dial.
2014 STOLEN!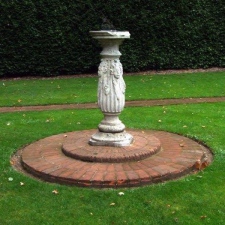 Thieves in Blickling Hall's secret garden lifted and made off with the sundial and pedestal which is of carved Portland stone and stands 113cms high.
Jo Bosch, Blickling's marketing and visitor manager, said the bronze sundial a replacement for an earlier dated from the late 18th or early 19th century, had a metal plate on it which said "Brookbrae Ltd, London".
The theft happened between 10am on February 6 and 10.15am on February 7 2014.Please inform the webmaster if you have seen this dial or pedestal.
---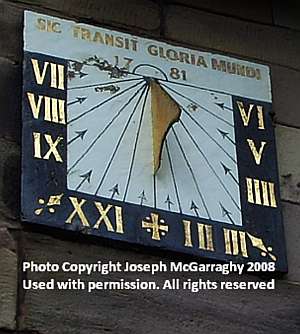 STOLEN! An historic vertical sundial (National Register No SRN 2136 - click on image) has been stolen from St Mary's Church in Prestwich, Manchester. The dial is dated 1781 and is a vertical direct south dial which carries the motto "Sic Transit Gloria Mundi". There is some confusion as to the material of the dial; it may be stone or iron. Anyone with further information should contact the police, the Vicar (bryan.hackett@btinternet.com) and send a copy to webmaster@ppowers.com. Another (B&W) image ►here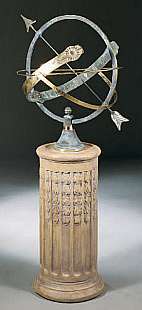 2014 STOLEN! Police are appealing for help in tracing a valuable sundial stolen in Sunderland between noon on Monday, May 5, and 2pm on Friday, May 9, 2014 from a rear garden.
The stolen sun dial is a distinctive brass Grande Armillary Sundial Ensemble, 56 inches tall, believed to be as per the image and made by Henri Studio of Illinois, USA. It is worth hundreds of pounds. Click on the image here for a larger view.

More information ►here
10.06.14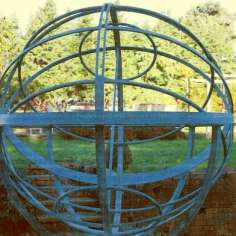 2014 STOLEN! Police are hunting thieves who stole a unique decorative sundial from a £4 million mansion near Potters Bar., Herts
Between Dec 22 2014 and Jan 18 2015, a large brass armillary sphere sundial disappeared from Rabley Park, a historic 12-acre estate in Packhorse Lane, Ridge.
Police say the large ornament can only have been moved by a vehicle. It has several engravings, including "Do not squander time for that is the stuff life is made of', 'Clacton-on-Sea', 'Hemel Hempstead' and 'Newcastle'.
Anyone with any information should contact the police
11.02.15
---

2017 Grade II sundial STOLEN from Conwy churchyard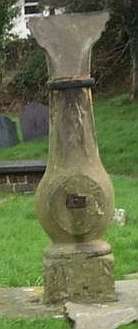 A Grade II listed sundial dating to 1761 has been stolen from a churchyard in Conwy and its stonework smashed.
The stonework holding the bronze sundial at Conwy church was smashed into three pieces.
Rev David Parry, vicar of Bro Celynnin, said the theft was noticed on Friday morning and reported to police.
"It's very sad. In taking the top, the thieves have severely damaged the stone. It's been part of Conwy's history for a long long time," he said.
"It's a well known landmark, listed in its own right, and we're at a loss to know why someone would want to damage this." The dial is believed to be SRN 3262, dated 1765, 360mm dia includes an EoT scale and was made by Mereidh Hughes, of Conwy.
14.02.17
---
RECENT SUNDIAL CONFERENCES
---
Reprise of the 2017 BSS Oxford Conference
21-23 April 2017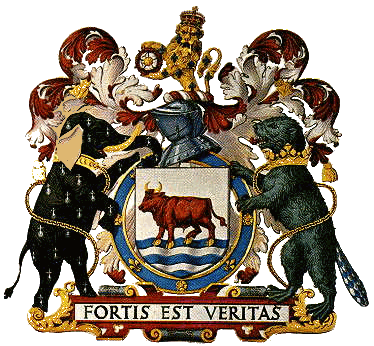 The 2017 BSS Spring Conference took place just outside Oxford. Have a look at our special web page at the link below to see where it was held, what the hotel is like, how to get to it, delegate rates, what else to see and do, how the conference was arranged and the two planned visits to dials and the conference dinner. All Information is updated regularly.
Our Special BSS Conference page included notes written to accompany Dr Philip Pattenden's conducted tour of The Sundials of Oxford Colleges which were visited during the Inaugural BSS Conference in 1990! Compare then and now!! Only on SunInfo!!
The 2017 Andrew Somerville Memorial Lecture was given by Dr Allan Chapman: "Almanacks and Astrologers: The Mathematical Arts in the Tudor and Stuart Age". Dr Chapman is a former presenter of the the Royal Society history of science Wilkins Lecture, on the subject of Edmund Halley.

Another speaker this year was Dr Sara Schechner: "Time in the Wilderness: European Pocket Dials used in Colonial America".
See our Special Conference Page - 2017
09.05.16 15.09.16, 05.01.17,21.03.17, 23.04.17
---
Reprise of the 2016 BSS Liverpool Conference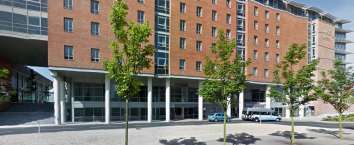 You can find information about this recent conference here (or click on the image above). Only about 55 delegates attended this year, even fewer than last year. Read news of what happened there, the programme and how the conference was arranged, the plenary lecturer, how easy it was to get there by land and air, details of the hotel itself, where you could find parking, the conference format, what there was to do, how to get taxis, where the bus stops are, find nearby sundials and even how to see the sights of Liverpool too.
09.03.16 18.04.16,23.05.16
---
The BSS Beach Sundial - washed up! There was no tour of local sundials at the BSS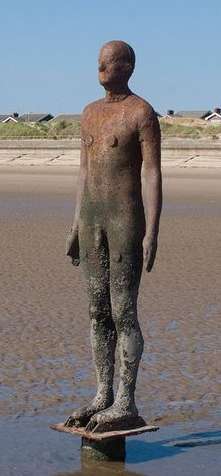 Conference in 2016 and there are not many nearby 'working' dials nearby either. So with no dials to look at, a small group of diallists came armed with plans, tape measure, straight edge and a broom and made their way to Crosby beach to construct their own analemmatic dial using one of Sir Anthony Gormley's life-size sculptures as the 'human' gnomon! Accurately laid out to tell the time - year round too, though it would always have had to be shared with Gormley's 'man' stood on the April date - it was set out with sunrise and sunset markers and even a sort of motto - well, really only the name of the society. Sadly the sun never shone and the tide soon made sure it was never going to work! An unachieved goal really.
16.04.16
---

Check out our page about the 2012 BSS Cheltenham Conference; a conference that was held nearly five years ago. The level of interest is little short of amazing. Mind you, our page does include summaries, photographs and the results of delegate opinions - sadly things that are no longer published about its conferences by the current BSS Council. Indeed, and by way of example, there is still no website entry of consequence on the BSS site about the 2013 meeting in Edinburgh nor one about the 2014 Greenwich Conference nor the 2015 Nottingham one nor the 2016 Liverpool one either. Why ever not you may ask? Well, it might appear to you as a desire for secrecy. A number of issues arose at the Cheltenham conference which may be behind what appear to be moves by the present Council towards ever greater secrecy about their blunders. Their omission from their notes of the problems with the membership survey, of Graham Aldred's evidence in the Christopher Daniel book saga, the successive losses of society assets and their recent quite extraordinary attempts to block you from linking from this web site to theirs. Hmmm, Shakespeare's Hamlet (1.4 [90]), Marcellus to Horatio comes to mind...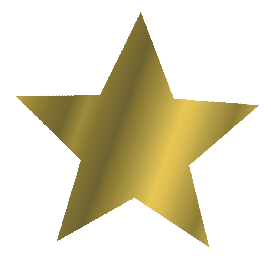 Which BSS Conference was it? Are you a long standing member of BSS? Can you remember at which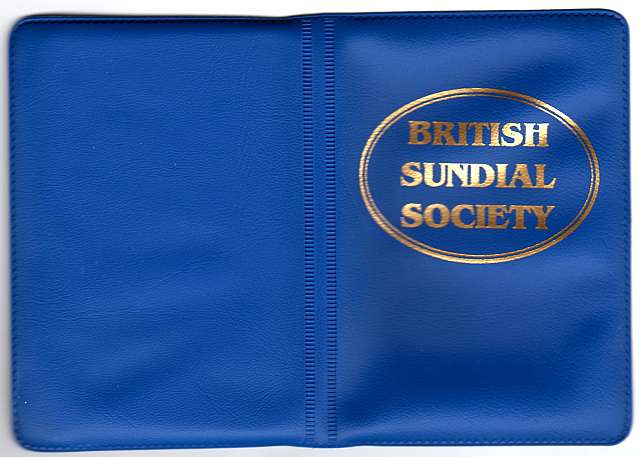 conference the delegates were given this little notebook? When closed it measured 4¼ x 3 ins and contained a pad of paper, an equation of time chart and a two year calendar! Click the image to find out!!
27.02.14
---
Interesting Articles & Links
Recording a Dial's Declination. An easy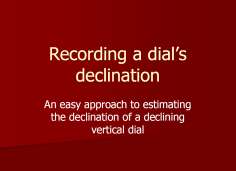 approach to estimating the declination of an existing declining vertical dial. Here is a PDF of a few self-explanatory slides presented by BSS Member Patrick Powers at the 2005 Newbury Meeting of BSS. (5MB PDF). You can buy a copy of a Reference card relating to this to carry with you. Click on the link...
19.12.14, 03.01.15
Every time the sun shines in Seattle, it sheds light on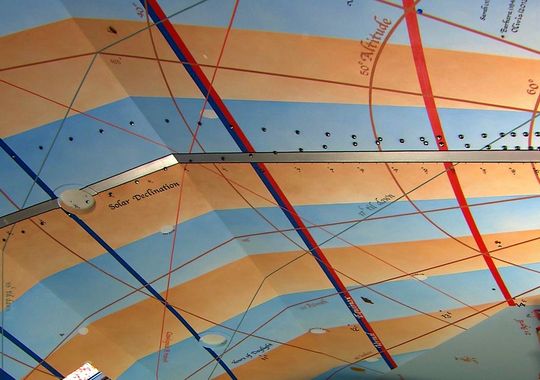 Woody Sullivan and his mission. "I am out to make Seattle the sundial capital of North America, I just love the irony of it," said Sullivan. More here.
Waymarking™! Waymarking.com is a super way to see the dials of the world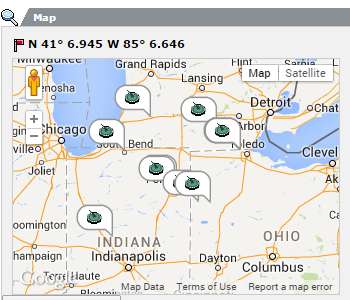 from your armchair and to read a little about them too.

Have a look at SunInfo's new Waymarking page here.

It includes links to the waymarking website and to specific sets of dials.

All courtesy of waymarking.com
An early English 'Scientific' Sundial with exactly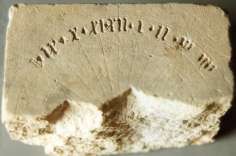 calculated, unequal hour angles has been discovered at Scadbury Manor, home of the Walsingham family. The very family that was so connected with the Tudor Court. More information here.

The Rostov 'Slab' discovered in 1991 may, it now seems, be an ancient Bronze age attempt at a combination of sundial and moon dial. The slab is marked with round divots arranged in a circle, and an astronomical analysis suggests that these markings coincide with heavenly events, including sunrises and moonrises. Larisa Vodolazhskaya of the Archaeoastronomical Research Center at the Southern Federal University in Russia suggests that the people in the Northern Black Sea region were astronomically savvy with a technology on a par with what was seen in ancient Egypt around the same time. Amazing, more information here

A New Polar Sundial designed by BSS Member David Payne has now been placed in Farrows Wood as a further extension to the fascinating Burlingham Walks Sundial Trail in Norfolk, UK. The dial has been dedicated to the memory of Kevin Pettigrew with the quote from Sylvia Plath "There Was a Beautiful Time".
Sundial replaces Floral Clock at Swadlincote's Eureka Park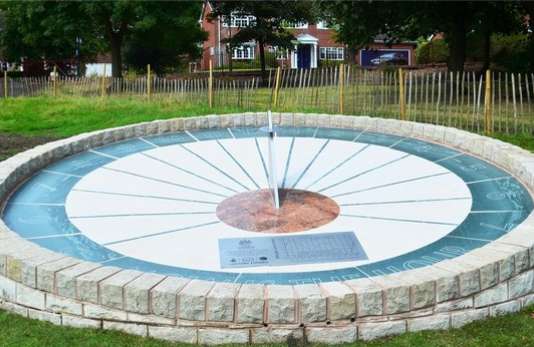 in Derbyshire. Sited in the same place as the original 1937 floral clock, a new sundial has been installed as a part of restoration work being carried out on the whole park by South Derbyshire District Council and funded through a £547,316 grant from the Heritage Lottery Fund and the Big Lottery Fund.
More ►here Image courtesy Burton Mail
A really historic sundial designed for and used in Manchester's Liverpool Road Station. This is the world's oldest surviving railway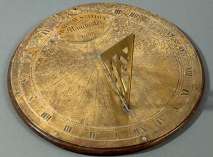 station and the world's first railway warehouse; now restored and serving as a museum.

This sundial was made in 1833, only four years after the purchase of land for this Manchester terminus of the Liverpool & Manchester Railway (L&MR) and still years from the eventual introduction of mean time.
Click on the image for a larger view. The dial measures 53 cms diameter and the gnomon is some 28cms high.
25.08.15
The Polish Sundial Register now records 1156 dials! The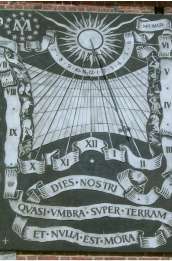 Catalogue of the sundials of Poland has well exceeded 1100. BSS Member Darek Oczki is the Registrar and his website http://gnomonika.pl/ lists them. Here are the totals by dial type found so far (Feb 2017)
Vertical 684
Horizontal 314
Equatorial 74
Analemmatic 41
Multiple 21
Symbolic 11
Polar 4
Portable 1
Meridian lines 1
No data yet 3
---

The FREE 2015 SunInfo Calendar is still available here!!!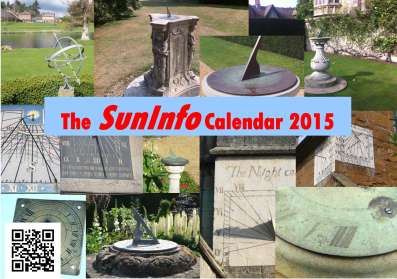 With one A4 page for each month, this FREE PDF pictorial calendar can be downloaded and printed off to give you images of twelve UK sundials to look at throughout 2015. Each month includes the equation of time correction for each day and a separate page allows longitude corrections to be estimated for anywhere in the British Isles. Check it out and download it here. Only a 4MB download. Just print it on suitable paper stock. 17.12.14

SunInfo's 2014 Calendar!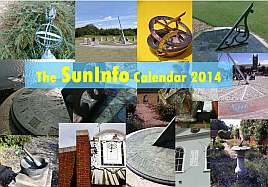 With one A4 page for each month, this FREE PDF pictorial calendar can be downloaded and printed off to give you images of twelve UK sundials. Each month includes the equation of time correction for each day of 2014 and a separate page allows longitude corrections to be estimated for anywhere in the British Isles. Check it out and download it here. Only a 3.7MB download. Just print it on suitable paper stock. People were still downloading this beautiful calendar even in August 2015!! Why don't you have a look too? Then look at our 2015 one!
A Calendar for 2002? Why ever should sundial enthusiasts wish to look at - let alone keep - a copy of a calendar for 2002? Have a look at our photogallery here to see why!
---
Fotheringham's Calendar. John Knight Fotheringham FBA (14 August 1874 – 12 December 1936) was a British historian who was an expert on ancient astronomy and chronology and who established the chronology of the Babylonian dynasties. In 1929 he wrote a 13 page monograph The Calendar which concisely and clearly describes the history of calendars from that of the Egyptians to the present day.
It is now out of copyright and worth reading here [2.1MB PDF]
©HMSO, 1929 07.08.16
---
Articles, Links and Editorial
Capt. Michael Francis Aston Maltin, DFC. Wartime pilot of Spitfires and then Lancaster bombers,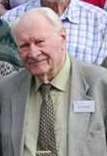 civilian pilot for BOAC and then British Airways and a long time horologist and sundial enthusiast, died peacefully in North Woodchester on 25th January 2015, aged 94 years with son Christopher, daughter Elaine and his beloved Vera by his side. Michael was the son of the late Rev Arthur Frank Maltin, former vicar of Stroud and of Amberley, the much loved husband of the late Christine Maltin and a cherished father, grandfather and great-grandfather. A lovely, unassuming man and Spitfire fanatic who will be much missed by those who had the privilege to know him. Read SunInfo's Obituary to a great man. The 2015 BSS Newbury Meeting included a fitting display to the memory of the life and times of Michael.
25.02.15

Key facts about BSS. Here are details of the Society, the members of its Council and its erratic management, its appointed and excellent Specialists, how to access its website and its Facebook page, how (and why!) to join the Society, how to send payments to BSS via credit card or PayPal and many recent annual accounts. In fact more or less everything you need to know about BSS is here - warts and all! There's even help for BSS Members who may like to understand the background to the worrying oddities in today's erratic management of the society.
[ A Disquieting Anniversary] [A Disquieting Delay] [Now the Disquieting Book Dispute!]


Interested to have access to more information about the operation of BSS? Then why not go to our private BSS

Members page

. [Password access available upon prior registration with the

webmaster

].
BSS's "1960's" management approach. In October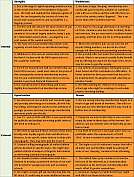 2011 the incoming secretary of BSS suggested using a S.W.O.T analysis of the Society's Strengths, Weaknesses, Opportunities and Threats. This is now a rather discredited approach to management (because it can actually limit performance) which was first mooted in Stamford in the 1960s. It is therefore more used nowadays to summarise the outcome of a more professional analysis of a business. However one good use of it is to provide an historical perspective and allow outsiders to judge for themselves what progress has been made in any intervening period. Two analyses were prepared in 2011. Have a look at the more detailed of the two here and check which of the suggestions in it have subsequently been adopted and which not!
Quotes of 2013... From the UK Charity Bulletin No 122, May 2013 published by IEL - who happen to be BSS's appointed Independent Accounts Examiners:

Integrity: There's no better test of a person's integrity than their behaviour when they are wrong. (Marvin Williams).
Destiny: Don't confuse poor decision-making with destiny. Own your mistakes. It's ok; we all make them. Learn from them and move on. (Steve Maraboli)

Now, even in 2017 might not these form useful advice for today's BSS Council - and from their own Examiner no less?
Just imagine! Places where sundials work in the summer but not in the winter - even when they might be bathed in sunshine throughout the year? You might think this cannot be but in Viganella in Italy and now in Rjukan in Norway that is so. How so? Read here.
Martins Gills of Riga in Latvia has an interesting website which

contains more than two hundred pages altogether but within that, no fewer than 41 pages of lovely images of dials around the world, several other links about dials and dialling and a map showing the location of more than twenty dials in Latvia. Saules pulkstensis is the Latvian for 'Sundial' and the web site is in Latvian but Google Translate does a reasonable job of making it understandable to those who do not read the language. Well worth a look. It may be found ►here.
Martins Gills has a second website which describes a unique post card dial and a few of the dials that he has designed himself. Have a look ► here Martins presentation at the recent 2014 BSS Conference may be viewed ►here (4MB PDF)
The company David Brown Sundials offers a Blog/Website about their recent projects. Worth a look ►here
The first sundial to be made in Montreal? An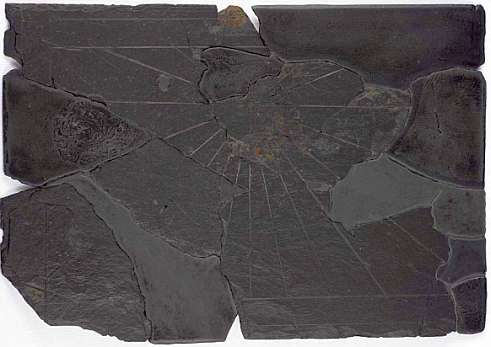 intriguing question. In April 2009 a fragment of a sundial was displayed at the Pointe-à-Callière museum in Montreal. Thought to date from the late 17thC and with a delineation that despite displaying lines above the horizon shows it might have adorned a wall on a building on the estate of Montreal's fifth appointed (rather than acting!) governor Louis-Hector de Callière, it may even be the first sundial to be made in Montreal.
Read more of this enigmatic discovery ►here
Image©Montréal Museum of Archaeology and History, 2009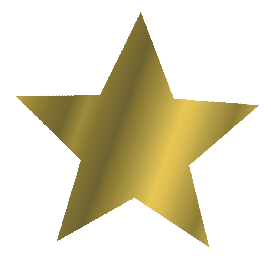 Greenwich Dial 'Restored' by BSS President Chris Daniel! In 1969 the 'Meridies Media' noon mark mean time sundial, designed by Dr Tadeusz Przypkowski, with amendments by Chris Daniel, was installed on the south wall of the Meridian Building in what was then the Old Royal Observatory at Greenwich. Over the years it deteriorated and had to be taken down. In 2009 a movement was started to reinstate a replica. Chris Daniel, who had been curator of the sundial collection of the National Maritime Museum at the time of the original installation and who is now the President of BSS, was asked to design the replacement. This he has undertaken without a fee. The dial was formally opened by BSS Patron, Sir Mark Lennox Boyd on Wednesday 10.10.12 at 12:30pm. It represents a fitting Diamond Jubilee dial in Greenwich Park. Some early notes about the replacement are here and further details of the ceremony can be found here. An image of this dial appears in the Wikipedia article about Sundials.
---
New Images and an article are now available of the latest dial commission by BSS President, Christopher Daniel MBE. This is the Noon mark on the Guildhall in Faversham, Kent which was declared 'open' by the Town's Mayor in April 2013. We are now pleased to be able to present a photogallery of the results of this commission and an article about it. More details in the panel opposite (see: "The Faversham Dial"), or go straight to our Faversham Photogallery and/or to Chris's Noon Mark article. To learn even more about this sort of dial consider joining the British Sundial Society. You will surely not regret it.
01.08.13, 01.09.13
See the Christopher Daniel Sundial Collection as a slide show Here. Just sit back and relax!

Key facts about BSS. Here are details of the Society, the members of its Council and its erratic management, its appointed and excellent Specialists, how to access its website and its Facebook page, how (and why!) to join the Society, how to send payments to BSS via credit card or PayPal and many recent annual accounts. In fact more or less everything you need to know about BSS is here - warts and all! There's even help for BSS Members who may like to understand the background to some of the worrying oddities in today's management of the society. [ A Disquieting Anniversary] [A Disquieting Delay]
[Now the Disquieting Book Dispute!]


Interested to have access to more information about the operation of BSS? Then why not go to our private BSS

Members page

. [Password access available upon prior registration with the

webmaster

].
---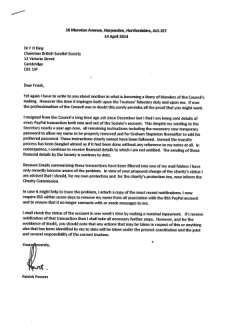 Odd how sometimes you might not get a reply from the BSS Trustees. Here, after two years and coming up to three, is one of those. In the past the trustees have objected when their professionalism has been questioned yet STILL there are examples of quite serious blunders which some might think of as being in this category. The related issues with the permanence of the Library and with the President's book collection mentioned above are probably two of the longer lasting ones for members of the Society but the mistaken forwarding of financial transactions to a non-member is really quite serious, is worrying to those of us who place trust in charities and of course it is contrary to duty for any Trustee. No apology or even an acknowledgement, has been received in respect of this letter - now nearly three years later. More important is the secrecy with which this is enveloped - like so many of the other issues with BSS. Yet again, the membership of BSS have not so far been informed. Why ever not? Odd thing 'professionalism'. Not much unlike 'Integrity' really... There's more on the matter of BSS Integrity ►here
31.07.14,28.08.14