News Information and comment about Sundials, Sundial Websites and Sundial Societies
Did you know?
Sundials made out of coffee cups? The Eden Project in Cornwall processes waste plastic coffee cups and from them makes horizontal and vertical sundials. More details here. Environmentally friendly but the image of the wall dial version at the link has its gnomon the wrong way round!



Sundial in the British Passport? Since 2010, the current UK passport has used a number of background images on its pages. These are there to prevent counterfeiting of course but in an imaginative move they contain images of a wide variety of scenes. The Formal Park scene on page 20/21 is taken from the Italian Garden at Blenheim Palace and includes a close up of the sundial there (SRN 2183 in the National Register)! More

Make your own paper sundial. Fabio Savian's collection of 13 amazing designs for paper sundials are now available to all. He has designed several but others like Valentin Hristove and the North American Sundial Society have contributed designs to this excellent Sundial Atlas project too. Just have a look here ! There's even a design for a solar compass.

A 'new' type of sundial? Ortwin Feustel, of Germany has devised what he calls a Culmination Dial, useable in any latitude and therefore making a neat suitable 'travel' sundial. The theory is described fully in the December 2012 issue of the NASS Compendium but a short explanation is available in English on the Dutch sundial society website (De Zonnewijzerkring) here.
Thank you Ian!! After around twenty years of binding the Society's Bulletins and other material for the BSS's Reference Library in Nottingham, Ian Wootton is handing over the baton to Member Peter Ransom. It's nice to record the Membership's thanks to Ian for his incredible dedication to this valuable work and, before the move to electronic dial registration, his earlier similarly dedicated binding of the 30 volumes of Dial Report Forms sent in by our prolific Dial Recorders. We would also like to thank Peter for taking over this important and very skilled role for the Society. Why not visit the Library when you are next near Nottingham and see some of these beautiful volumes for yourself?

Tried LightTrac yet? - a useful App for iPhone, iPad, iPod Touch and Android. LightTrac calculates and plots the angle of the Sun and Moon on top of a map, for any location. Pick any day and time and visualize the position and elevation of Sun and Moon for any location and much more. Useful for judging sites for dials. See it here

IEL ltd (Independent Examiners Ltd) - the company which provides BSS with independent examination of its accounts - recommended in Nov 2012 that charities insist on their trustees adhering to a New Code of Conduct. This has been brought to the attention of the BSS Council but has yet to be adopted.
News
---

Sundials on the Internet - arguably the first and certainly the world's leading, international sundial related website, founded 14 years ago this month, came under a 'trojan hacking attack' on 11th April 2013 with many of its pages affected. Remarkably speedy action by the site owner, Piers Nicholson, has ensured that the damage was immediately contained and few if any visitors affected. But just to be sure the site was reloaded on the 15th April. Normality has resumed but it may be a day or so before the search engines conduct a new scan and give the go-ahead.
15.04.13
---

The Sundial Atlas Project has now recorded a total of 14,882 sundials in over 60 countries of the world. Visit their website and see for yourself here
13.04.13
---
The 2013 Annual BSS Conference was held in the lovely city of Edinburgh over the weekend of 5th-7th April 2013 in the John McIntyre Conference Centre overlooking Arthur's Seat.
There were some fifteen presentations in all, six about dials made by the speakers themselves, others on historical and conservation aspects of dials and there was a presentation about sundial-related Apps for Smart phones. Several delegates brought dial-related material to show to other attendees and there was a Saturday afternoon walking tour of dials along the Royal Mile, at George Heriot's School and at the National Museum of Scotland. Those unable to be at the conference can see some of what was seen on the tour here. The Andrew Somerville Plenary Lecture was given on the Sunday by Dr Tony Freeth about the amazing Antikythera Mechanism. Those unable to be at the conference this year can see, a 30 minute interview with Tony here where he describes the background to this astonishing analogue computer dating from 60-70BC. He touches on its star calendar and a mechanism that is believed to take into account the lunar anomaly. It might also have been able to predict the hour of possible eclipses and maybe even the motion of the then known planets. A delegate discussion forum was held during the conference. More details of this shortly.
07.04.13
---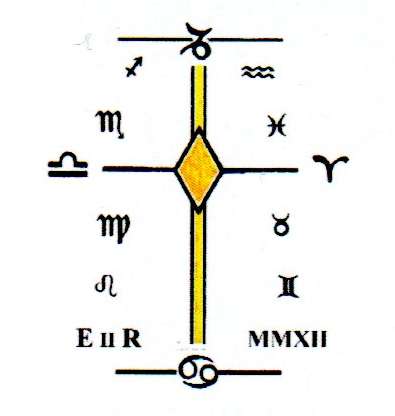 BSS President Chris Daniel's latest Sundial Commission, a Noon mark on Faversham's Guildhall in the Market Place, was formally inaugurated by the Mayor at a ceremony at 12:45 BST on Wednesday 3rd April 2013. It was followed by a viewing of an exhibition at the Upper Gallery of Gallery Studios, 1 Abbey Street, Faversham of Chris's extensive sundial works entitled 'Marking Time'. After the opening Chris remarked to the local press that it was quite an honour for the town council to give him permission to paint a sundial on the Guildhall as, after all, it is a listed building. He wanted it to be something special to mark the Queen's Diamond Jubilee. The dial was painted by Simon Scamp, a local sign-writer and it was funded by local brewers Shepherd Neame as well as by a number of anonymous donors.
Some background to the construction of this dial may be found here.
19.03.13, 05.04.13
---
Winners announced for the biennial BSS Photographic Competition for 2012/13. Entries had to be with the 2012-13 BSS Competition Organiser by 28th February 2013. The judging took take place during March with the entries being sent to a number of judges around the country. Each judge assessed the entries against the usual criteria of Choice of Dial, Artistic Merit, Focus, Exposure, Illumination, Title, Print Quality/Size, Presentation and Overall Impression. Winners were announced at this year's Annual Conference in Edinburgh. There was also a vote taken at the Conference to obtain the choice of attending delegates. Certificates were awarded to all those who submitted winning and runner-up entries. More details here .
The results of the last BSS Photocompetition may be found here.
06.09.2012, updated 23.09.12, 16.11.12,03.02.13, 28.02.13
---

The Sundial at All Saints' Church in Isleworth is being restored. As well as the ordinary problems associated with any dial restoration this one has a few more! Some initial information can be seen here. This will be updated as the restoration proceeds. More soon!
06.02.13, 10.01.13
20.04.12, 16,01,13, 02.03.13, 07.04.13
---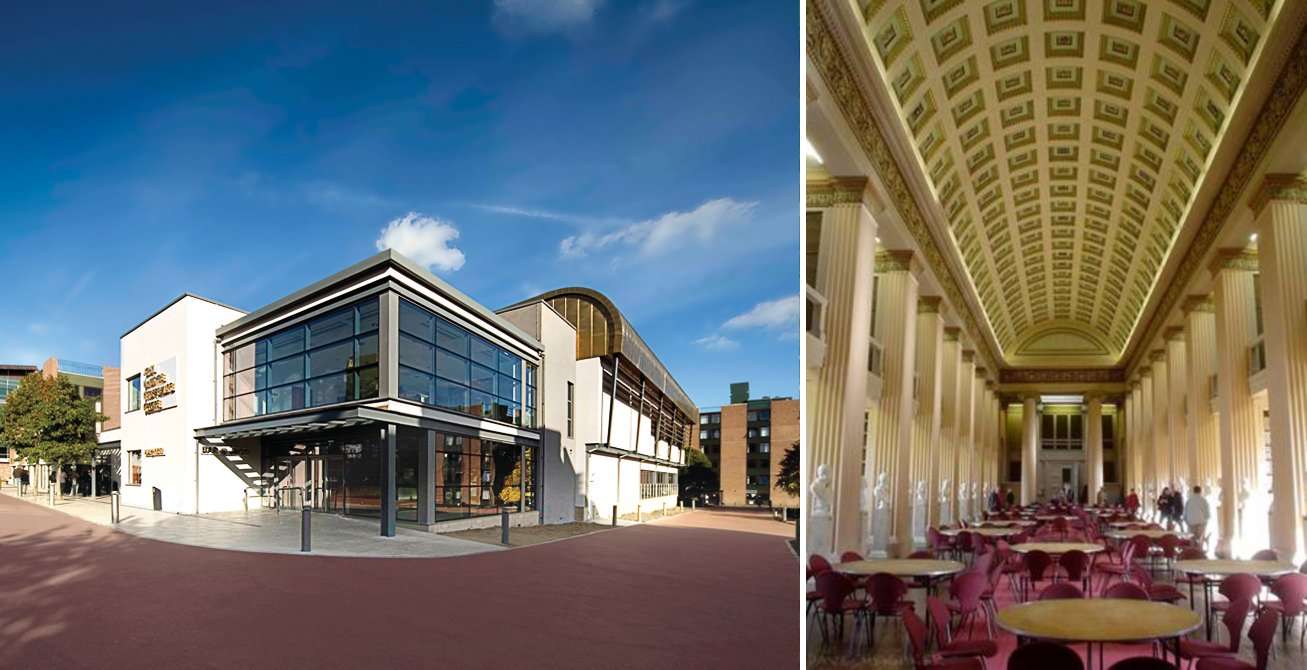 The John McIntyre Conference Centre and the Playfair Library of Edinburgh University, they were venues for the recent 2013 BSS Conference and the formal Conference Dinner.


Classroom Maths. With the help of BSS Member, Peter Ransom in 2008, the Bowland Charity published a DVD that was sent to schools in England. This DVD contained 21 case studies of mathematics to help make mathematics fun and absorbing for pupils aged 11-14. One of these related to sundials. Should BSS take an interest in this? See here for more information. Send your views to the webmaster
Do you suspect that a dial known to you might have been stolen? Sadly several dials have been over the years. One new one is mentioned in the box below. The BSS has a list of stolen dials (sadly not updated since June 2011) here. Currently there are 41 dials listed. If you see any of them, do let the BSS Registrar know.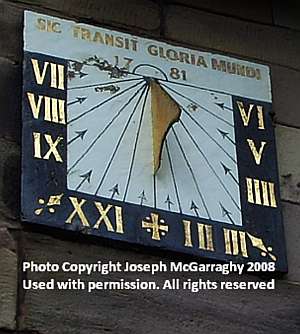 An historic vertical sundial (National Register No SRN 2136 - click on image) has been stolen from St Mary's Church in Prestwich, Manchester. The dial is dated 1781 and is a vertical direct south dial which carries the motto "Sic Transit Gloria Mundi". There is some confusion as to the material of the dial; it may be stone or iron. Anyone with further information should contact the police, the Vicar (bryan.hackett@btinternet.com) and send a copy to webmaster@ppowers.com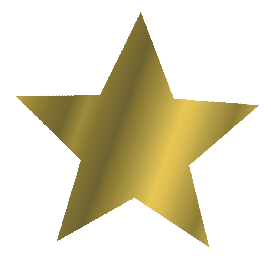 Greenwich Dial 'Restored'! In 1969 the 'Meridies Media' noon mark mean time sundial, designed by Dr Tadeusz Przypkowski, with amendments by Chris Daniel, was installed on the south wall of the Meridian Building in what was then the Old Royal Observatory at Greenwich. Over the years it deteriorated and had to be taken down. In 2009 a movement was started to reinstate a replica. Chris Daniel, who had been curator of the sundial collection of the National Maritime Museum at the time of the original installation was asked to design the replacement. This he has undertaken without a fee. The dial was formally opened by BSS Patron, Sir Mark Lennox Boyd on Wednesday 10.10.12 at 12:30pm. It represents a fitting Diamond Jubilee dial in Greenwich Park. Some early notes about the replacement are here and further details of the ceremony can be found here.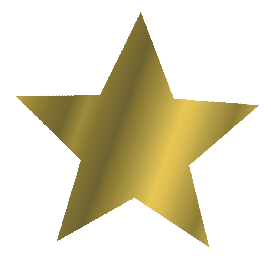 The BSS Reference Library satisfies an important Constitutional 'Object' of the Society and is situated in Nottingham, roughly at the median distance for a majority of BSS Members. Its 400+ book collection is maintained at the Bromley House Library in Angel Row, Nottingham. The books are catalogued by author and in 18 sub-categories such as modern sundial theory, historic and classic works, scientific instruments, dial construction, exhibition and auction catalogues, scratch dials, restoration, stone circles, astronomy, horology, dial registers and, of course, miscellaneous. The library was awarded a grant from the Heritage Lottery Fund in May 2011 to fund the creation of an electronic catalogue which will encompass all of the library's contents.
A short description of the Library is here and its website can viewed here
Want to learn a bit about sundials? Here are a few slides that have been taken from a presentation given recently to a UK Probus Group. (2MB PDF download)
Click on the title: "But it's Wrong!"